Open House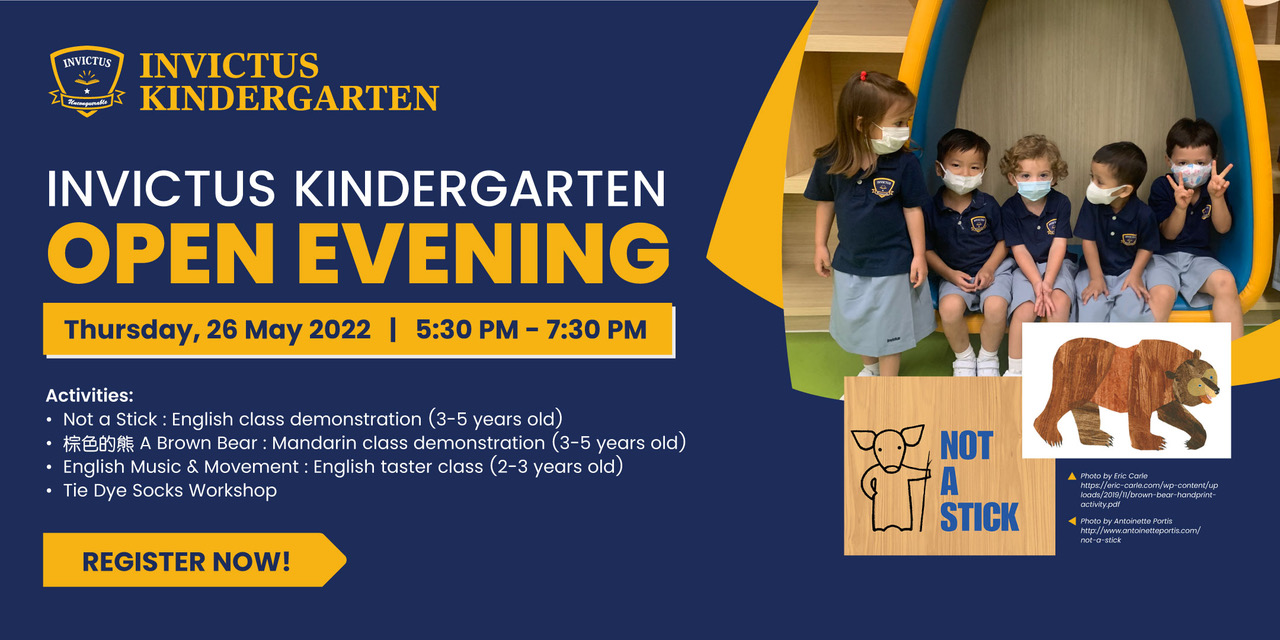 Join us on Thursday 26 May 2022 for our Kindergarten Open Evening full of fun. This event is open to all parents interested in their children joining our kindergarten Nursery or Reception classes. Guests attending and those eligible for covid-19 vaccinations should have received both vaccinations or have tested negative 48 hours before joining the Open Evening. Numbers are strictly limited for covid-19 reasons.
An opportunity to visit our TKO campus, meet our Principal and teachers, experience a range of exciting activities for you and your child and learn how we capture children's curiosity.
The event will start from 5:30 pm and is organised in 3 different timeslots in each room, sign up to join the activities in the following classrooms:
Rm 1: "Not a Stick" English class demonstration (3 - 5 years old)

Rm 2: "棕色的熊 A Brown Bear" Mandarin class demonstration (3 - 5 years old)

Rm 3: "Music and Movement" English taster class (2 - 3 years old)

Rm 4: Tie-dye Socks (first come, first served)
*We are closely monitoring the Covid-19 situation. To comply with the social distancing policies implemented by the Hong Kong Government and to ensure your health and safety at our event, safety measures will be put in place, including but not limited to – changing the date, venue and/or format of the event. Such changes will be communicated to registered attendees through email.