Different Types of Schools in Hong Kong: Private School, EMI School, & More
5 Ways School Curriculums Nurture Leadership in Students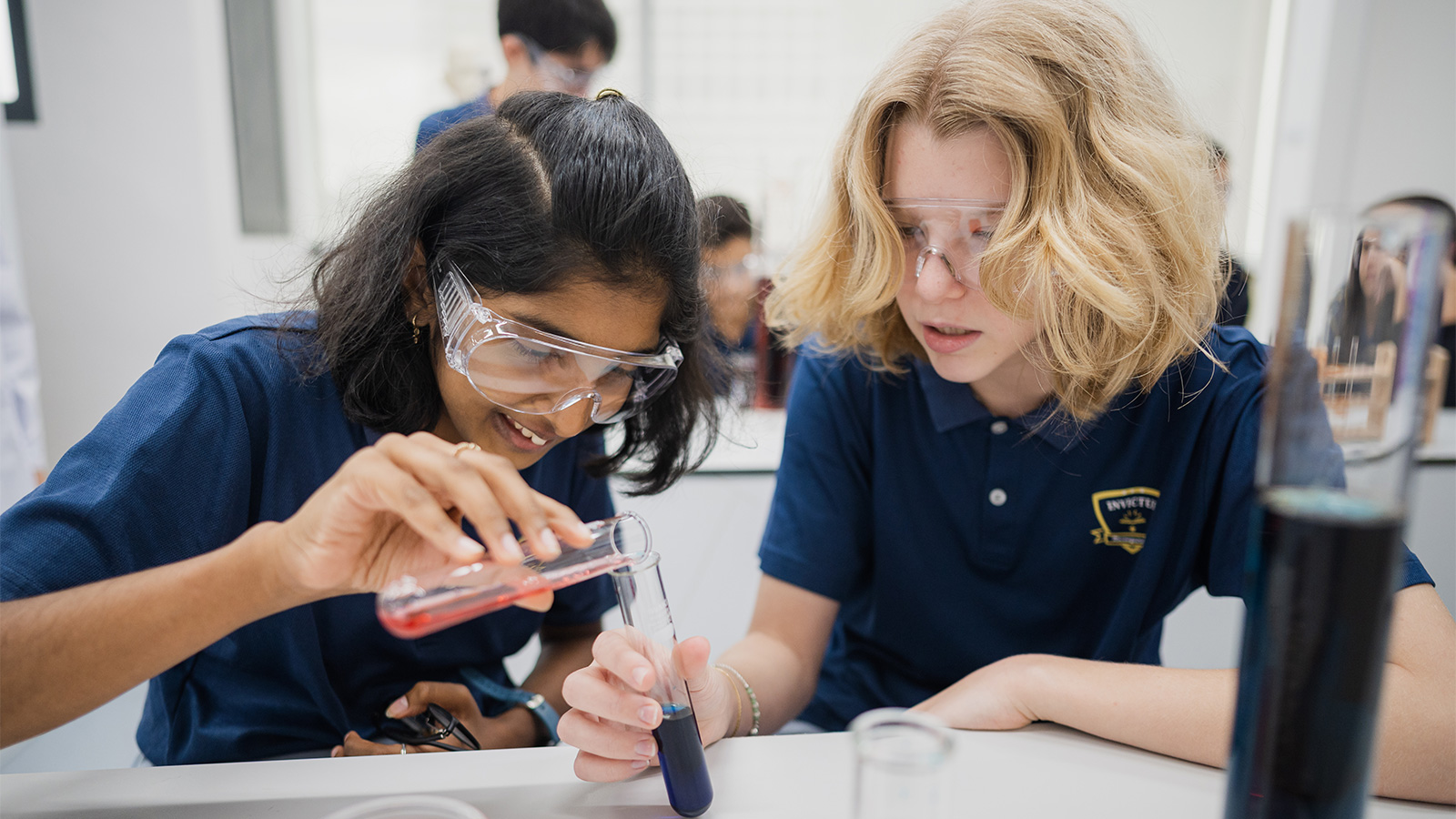 There are numerous ways schools teach the aspect of leadership to their students and one important aspect of cultivating leadership in schools is through the various programmes in and out of the classroom. With these, students are able to have the opportunity to be a leader to their classmates and peers. As students, the minds of young individuals are being moulded and developed for them to become contributing members of society.
How schools cultivate leadership among students
A school is one of the best places where children can start learning how to lead. As a student, they get to know and experience what it is like to be a leader. The great thing about learning how leadership works at school is that there are many ways to do it. A school is where a student can start learning about what a leader should be through varying methods such as the following:
1. Boosting leadership skills
Having leadership opportunities at such a young age will give them a chance to cultivate their communication and interpersonal skills and this is why students have to work hard and make efforts in becoming efficient student leaders.
Leadership training involves mastering the following aspects:
Communication skills
It is important for the student to communicate properly with different kinds of people. When a student leader is able to send out and receive a message appropriately, they are able to establish better understanding leading to better coordination among the team members. The three important aspects of communication are verbal, written, and non-verbal communication (which includes body language).
Decision-making skills
A leader has to be decisive and assertive. The students need to develop the kind of characteristics for them to lead a team efficiently. A leader is the one to depend on when it comes to choosing which direction to go or which strategy to take in achieving a certain goal. If a leader is indecisive, the team will not have a clear vision of what needs to happen.
Organizational skills
Being organized is a part of being a good leader as it enables the entire team to work smoothly. An organized leader is essential in being productive and motivating the team members to do the same. It eliminates the possibility of inefficiency and enables the leader to monitor and manage their tasks well. This will save more time and energy, therefore leaving more room for other matters that have to be addressed.
Risk management
No matter what it takes, we want to be successful. But at every project, there is a risk. Being an effective leader also means learning how to be a good risk manager. This means that as the leader of the team, you need to know and understand the risks of what you are going to do. This will set your expectations and will help you prepare for whatever problem or consequence that will take place. By accepting the risk and measuring when and how huge is its impact, you will be able to lessen its blow or even avoid it completely.
Student leadership can be taught from a young age, even when a child is attending school for the very first time. For example,
Invictus International School
offers an
International Primary Curriculum (IPC)
for its students. The IPC is unique for it features a student-led learning approach rather than a teacher-led one. This means that students have more opportunities to express what they desire to learn. This will be used as a basis for the teachers in creating the content of their lessons. The purpose of this is to expand the children's love of learning and for them to learn how to become more decisive with the knowledge and experience they would like to acquire. Students will take more ownership of their learning, thus making them more enthusiastic about the idea of studying. This is essential in developing the student's abilities to communicate well and use their decision-making skills, two important factors in being an effective leader.
2. Team building
Having good leadership skills requires the ability of leaders to work with other members of the team. It's about having good interpersonal skills and knowing how to communicate well with people. Being a good team player assures more chances of achieving the set goal.
In school, a student will meet other kids coming from different backgrounds and having varying personalities. It's not always that they will get along with each other, but it's always best to try. Knowing how to socialize and establish relationships with other students are essential if one wants to improve their leadership qualities.
The factor of teamwork is being taught in schools. A school is a perfect place for children to adapt to this type of learning because they are surrounded by classmates and students from other batches. They can engage in various activities that will really cultivate their socialization skills which are crucial in their leadership journey. For instance, Invictus International School offers the
International Primary Curriculum (IPC)
which aims to help develop several significant qualities and characteristics among students, especially the factor of collaborating well with others.
It features personal goals which the students will learn and develop such as adaptability, cooperation, thoughtfulness, respect, and communication—all of which are keys to becoming a good member of the team. Developing these traits is essential for a student leader to be at one with his or her members. As a student leader, one must know how to adapt to the strengths and weaknesses of his/her members. They must also be thoughtful and respectful of others, even if they have varying opinions. Finally, knowing how to cooperate and communicate well will ensure a harmonious relationship among members of the team.
3. Developing problem-solving skills
As part of becoming a good leader, knowing how to solve problems efficiently is a must. There are a lot of challenges in the grown-up world so it's important for the minds of students to be shaped well for them to become effective leaders. The leader is the one who navigates their way through one challenge to another, with the entire team behind them. It is important that they can use their problem-solving skills to lead and guide their members in resolving the issues that will be thrown at them anytime and anywhere.
In a school scenario, students need to learn the importance of problem-solving skills. There are many challenges in the classroom that they can use as stepping stones in honing their skills in problem-solving. This particular leadership quality can be exercised through examinations such as the
International General Certificate of Secondary Education (IGCSE)
. Exams mainly involve critical thinking, stored knowledge, and the aspect of problem-solving. Students are presented with questions and problems that they have to find the answer to. It is a great way for them to analyze a situation and formulate an answer based on what they have learned and experienced in school. This very exam will also help students prepare and choose the course that is aligned with their skills and interests.
4. Building self-confidence
Student leadership will enable children to have faith in themselves. Being exposed to various activities where they can engage in student leadership such as being a part of the school council, heading a team project, or even directing a school play will give the child the responsibility and the experience to enhance their skills as a leader. Gaining new experiences and meeting more people will broaden their horizons and eventually give them the confidence they need to aspire for greater things in the real world.
To help students build their self-confidence, Invictus International School provides a curriculum where they can fully explore themselves. The
Cambridge Lower Secondary Curriculum
provides an opportunity for students in grades 7 to 9 to experience a very active and creative learning journey. They will be able to take a deep dive into several specialist areas that will depend on their interests, ability, strengths, and college aspirations. After this, students in grades 10 and 11 are to prepare for the
International General Certificate of Secondary Education (IGCSE)
exams.
The Cambridge Lower Secondary Curriculum and IGCSE will give students the opportunity to explore the craft that they can further enhance their skills and abilities. For a leader to be truly confident in him or herself, they must know and cultivate what they are good at.
5. Setting role models
Children are more easily influenced by their peers, further proving why student leadership is incredibly essential. Things that teachers have difficulty implementing can be backed up by student leaders, which the class might be inclined to follow. Student leaders may serve as role models that other children can look up to—possibly, they can even inspire their classmates to venture into leadership as well. A leader is the one that influences, motivates, and directs his/her team to move about. However, being a leader is not that simple. Although some might be born to have leadership skills, becoming a good and effective leader takes proper training and practice. This is why the importance of leadership is already being taught at school.
Cultivating a child's capability of becoming a leader at a young age will give them more experience. When the time comes that they are in the professional world, they can gain the respect that they deserve because of their background. Not everyone believes in young people being given high positions in a company because of the matter of age. But once an individual has commendable leadership qualities and extensive experience in leading a team, their age will no longer be an issue.
Nurturing leadership with the right environment and support
For a student to be the kind of leader they aspire to be, they need to be in the right environment and be given enough support. Student leadership will be more prevalent with the help of the right curriculums, school programs, and cultivating teachers. The curriculums will provide the necessary learning and knowledge that the children need. The school programs will give the students the experience and the socialization that will help enhance their leadership qualities. And finally, the teachers will serve as the guiding mentors that the students can rely on as they try to grasp the full extent of what leadership is.