Different Types of Schools in Hong Kong: Private School, EMI School, & More
How International Schools in Hong Kong Provide Quality Bilingual Education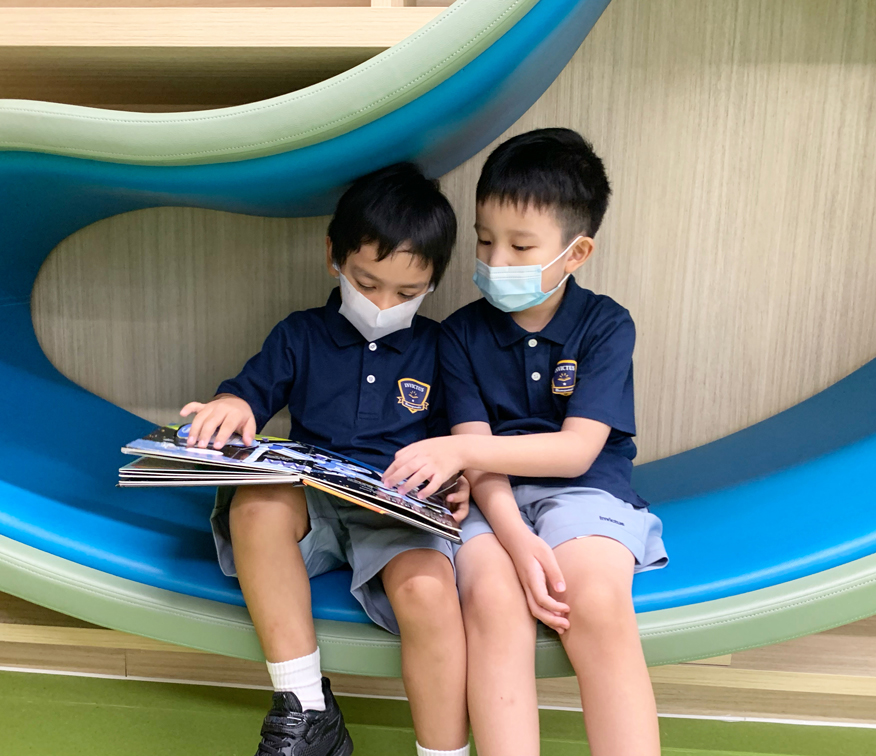 Once your child is of age, you need to consider proper schools for them. Choosing between local and bilingual schools is not easy - but going with the bilingual school is always better!
Many parents are worried about the quality of education in bilingual schools. Here, we will discuss how schools in Hong Kong provide children with a quality bilingual education.
We will get into the details of the bilingual form of education, and how two or more languages benefit the children! Continue reading to find out all about bilingual schools in Hong Kong!
Bilingual Schools In Hong Kong
Bilingual schools offer many benefits for the students. Perhaps, if your child does not speak Cantonese, a bilingual school will make them feel more welcome. Even for Cantonese speakers, a bilingual school is still beneficial. It could provide them with a new language, be that English, Mandarin or French.
Learning a new language from the early years is the best way to become fluent. The primary instructions are given in any language. French, English, and Chinese are the most common languages. The second language of instruction also may be any of the above, but Chinese and English are the most common combination of languages.
In Hong Kong, there are quite a few primary and secondary schools that provide the bilingual approach. For expatriate students, an international school in Hong Kong is the way to go. It offers similar educational standards as their home country, making the transition easy.

How Does A Bilingual International School in Hong Kong Provide Quality Education?
First of all, the admission and enrollment requirements vary amongst schools but spaces at brand name schools are generally very limited, not to mention super-expensive. Competition is fierce and many schools have year-long waiting lists for enrollment.
However, there are many other Hong Kong international schools that offer top-rated education for students aged 6 months to 18 years. There is no lack of affordable options for your child to perfect their English and Mandarin skills in primary school!

Smaller classes
Local schools in Hong Kong are free since primary school and secondary school are mandatory. However, local schools have huge classes and the attention devoted by the teacher to each student is significantly decreased. Although school fees for an international school may appear to be significantly greater when compared with a local school, class sizes are generally smaller at an international school. Invictus has a maximum student-to-teacher ratio of 25:1 in the classroom with the ratio further decreasing in the earlier age groups. This allows teachers to be able to pay greater attention to each student and help them with any issues regarding the
curriculum
or programme.
World-renowned academic programmes

Bilingual international schools use a programme that is internationally recognized, these include popular curricula like the International Baccalaureate (IB) or Cambridge IGCSE/A-level Secondary school graduates with Cambridge or IB qualifications are able to apply for admissions into any college or university in the world.
Cultural opportunities
The children in an international school are part of a multicultural community. They are taught adaptability from their youngest years and further cultivate this skill as they progress till graduation.
Growing up in a multicultural school environment helps students develop communication skills since they are given opportunities to interact with other children from all over the world from day one.
A high degree of literacy in two languages
The programme consists of two spoken languages, commonly Mandarin and English. Speaking more than one language affects a child's cognitive skills positively, developing their creative thinking, pattern recognition and problem-solving skills.
Quality teachers
All English and Chinese teachers have a teaching degree or advanced diploma in said language, but they are fluent in both languages. The core subjects are taught by bilingual teachers, and the classes the kids are taught fit the international curriculum.
Types Of Bilingual Education In International Schools And Teaching Pedagogy
Before you do pick a school for your child, bear in mind that there are different types of bilingual schools. Most bilingual schools are at the primary level as learning Mandarin at an older age can be a pain for year 13 pupils - in
secondary schools.
There are a few different types of carrying out the curriculum. Read on to see the various types of schooling in Hong Kong!
English and Chinese Bilingual education
In a bilingual international school, equal importance is placed on both languages and lessons are delivered in both English and Chinese. The language of instruction varies on either a weekly or daily basis and covers all subjects that would be usually taught in English at a monolingual school.
In alternating the use of both languages, there is levelling of language skills between native speakers of either language. This also serves to promote unity and cohesion as students support and help each other as they learn in both languages.
Heritage Language Bilingual Tutoring
This educational type is typically reserved for minority youths taught in their heritage language. In this case, each language is not used equally - teachers use the minority more than the majority. The majority language of instruction is reserved for extracurricular activities and for the time outside of classes, and the minority for most lessons.
Immersion Bilingual Learning
This educational type consists of teaching the curriculum in the second, minority language. The goal is to produce efficient bilingual students and was first established in the 60s in Canada. A few English-speaking parents had the idea to set up a kindergarten experiment to create bilingual and bicultural children, and it quickly became very popular.
Presently, this type has a few subtypes - early, middle, and late immersion. The amount of time spent in immersion differs between subtypes and varies from total to partial immersion.
Invictus Hong Kong
is an independent school based in Hong Kong, and it was the first school to implement English and Mandarin curricula. To this day, they are still the only
primary
and secondary school with teaching adapted from the UK National curriculum and HK School-based Chinese curriculum!
It uses a 50-50
Mandarin-English immersion
to create the best results in every academic year. The balance between Mandarin and English creates very efficient bilingualism!
Bilingual Education in Majority Languages - English And Mandarin
The majority of the language in this type is typically a popular one like English, German, Mandarin, and French. This educational type consists of using dual majority languages for carrying out the international curriculum. For a Hong Kong school, these are usually Mandarin and English.
This type is commonly used in a bilingual society, as well as a society where many people of different heritage wish to become bilingual. Practically, this method is used in a Singapore International School and European School Movement, as well as some ESF schools.
A Balanced Education
There are various benefits to your children going to a bilingual school. The tuition fees provide the children with smaller studying groups, improves their cognitive skills, and it teaches them more languages than any other school.
Generally, bilingual schools provide quality education with their quality teachers and high-quality facilities. Consider all the types of bilingual schools before you settle on one that works best for your child!