Understanding the Hong Kong British Curriculum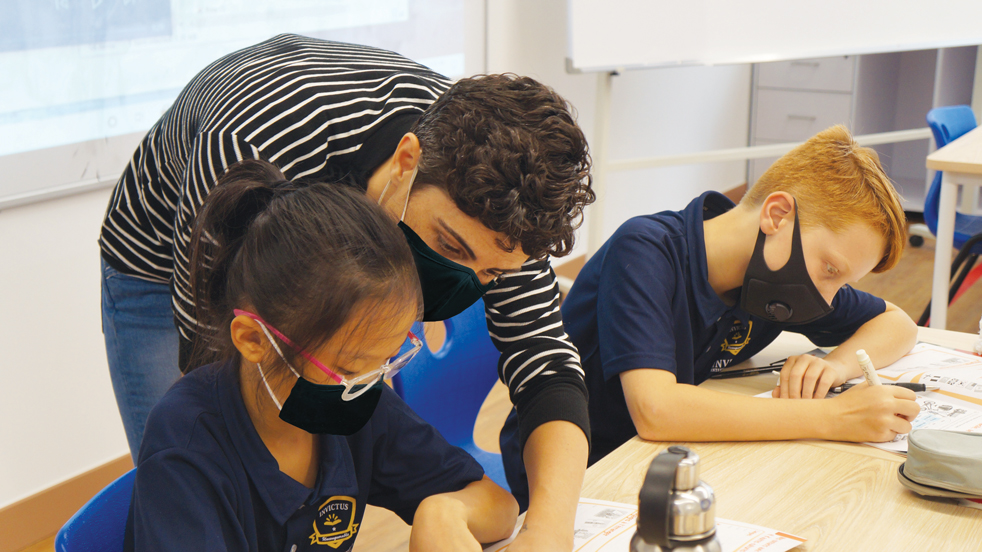 International schools in Hong Kong prepare your children to be informed global citizens and pursue higher education in their school of choice globally. There are many schools in Hong Kong to choose from, but one of the most critical factors to consider is the type of curriculum that the school teaches. Although there are various curricula available such as the International Baccalaureate (IB) Programme and US curriculum, the British Curriculum is the most popular in Hong Kong.
The British curriculum, otherwise known as the English national curriculum, is a well-structured and balanced education system that covers an array of subjects such as arts, humanities, and science subjects. This English national curriculum is widely used in public and private schools, including Invictus International School in Hong Kong. The objective is to teach students to become logical and creative individuals to better prepare them for higher education and future employment.
While Hong Kong's colonial history is part of the reason why it uses this national curriculum, it is also used largely due to its benefits. The clear structure and standardised content allow for clear measurements in progress. As a result, primary and secondary schools can identify the weaknesses of their students, help them obtain their diplomas and achieve post-graduate success.
Objectives of the British Curriculum
The English National Curriculum stresses critical thinking, creativity, and flexibility. Here are the objectives of the Hong Kong English National Curriculum:
Globally Recognized System
Many international schools in Hong Kong have chosen the English National Curriculum because it is one of the most widely recognized programmes globally. This educational system is well-balanced and student-centred while offering depth to each subject matter.
The teachings in this curriculum discourage students from learning purely through memorisation. The objective is to help students gain a deeper understanding of the subject and develop rigorous ways of thinking that will serve them well in the future. This allows for discovery and promotes the inquisitive side of each student. Hong Kong students learning this curriculum will be assessed through benchmarking for their mastery in the subject matter. As a result, your children will be prepared for A-level qualifications and the International General Certificate of Secondary Education (IGCSE), a globally recognized qualification that isn't only used for entry into British schools but also into schools around the globe.
Focus on Depth and Breadth
The British education system encourages students to learn a wide range of subjects. Not only are core subjects taught like English, science, math, and literature, but students in Hong Kong also learn art, music, physical education, and even foreign languages. In the early years, students will focus on the fundamentals of each subject. As the students progress from primary to secondary school, teachers will dive deeper into the subjects. Students will learn more complex and nuanced aspects of the particular subject and how it relates to other studies.
Well-Defined Key Stages to Measure Progress
The English National Curriculum has defined stages and assessments to clearly measure the progress of your children's learning. Since each stage is clearly defined, it's easy to measure the progress that students have made and help them to understand how they are doing.
Promotes Growth Beyond the Classroom
An international school in Hong Kong will aim to develop your children into well-rounded individuals with a global perspective and cross-cultural perspective that extends beyond Hong Kong. That's why British education emphasizes real-world application and extracurricular activities. Students will understand the principles of the core subjects and how to apply this knowledge in real-world situations. Extracurricular activities like performing arts and team sports help children develop teamwork and leadership skills and understand the intricacies of camaraderie and competition. International schools that follow the English National Curriculum encourage children to participate in extracurricular activities that deepen their understanding of academic subjects such as math competitions, robotics, speech and debate, and Model United Nations. These activities can help students develop their love of learning by attaching these academic subjects to a competitive environment.