Different Types of Schools in Hong Kong: Private School, EMI School, & More
Hong Kong Education System: A Guide for Expat Families
Why studying in an international school in Hong Kong is a good choice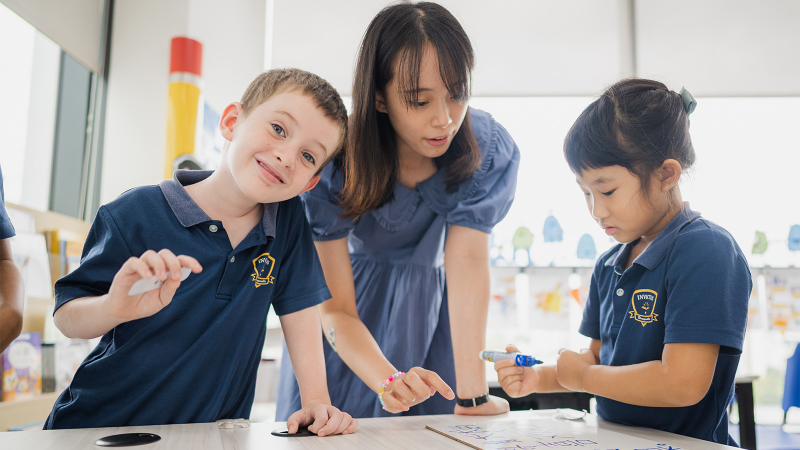 Moving to a new country is a major adjustment. Whether it's because of a job relocation, a new career opportunity, or to start a new life—the person will have to deal with many changes. There's the matter of language barrier, learning a new culture, trying to fit in, and so on and so forth. Being in a new environment is challenging, especially for children.
Younger people tend to be a little more emotional and dependent on adults, so it can be understandable why children find it difficult to switch schools, especially one in a foreign land. Fortunately, expats who migrate to a new country have something to turn to: international schools.
In Hong Kong, there are many international schools that cater to students that come from foreign countries. International schools are the ideal choice for expats because the educational system is specifically modified for international students. Children will have a much better time adjusting as these types of schools are already equipped with the elements needed to educate and guide foreign students.
In this article, you will learn more about international schools in Hong Kong and the different levels of education they offer.
International School System
Why the education in Hong Kong is top-notch, especially in international schools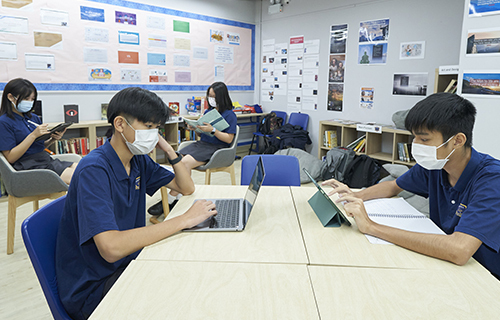 International schools are constantly in demand in Hong Kong. In fact, the demand is so high that the country is almost running out of land to build schools on. There are a total of 77 international schools in Hong Kong. Most of these schools apply an IB, British, or American curriculum but some of them teach a national curriculum in their own native language. Interestingly, some international schools accept applications as early as a child is born; all they have to do is submit a birth certificate. The rest of the schools follow a prescribed period for the application which is typically one or two years before the decided entry.
They tend to hold classes in smaller sizes. The class size normally includes 15 to 24 students.
They offer an inclusive international curriculum that enables students to learn and understand the different cultures of the world.
The priority for application interviews is given to those who come from overseas.
Students are allowed to join as many schools as they like and have multiple options for curriculums.
They have a wide range of facilities to ensure that students will have a full-fledged academic and co-curricular experience, including a swimming pool, skating rink, football grounds, amphitheatre, smart classrooms, multiple libraries and laboratories, etc.
Given all an international school can offer, it is no wonder their tuition fees are quite more expensive than others. However, the quality of education and development that they can provide to students makes them worth it.
Kindergarten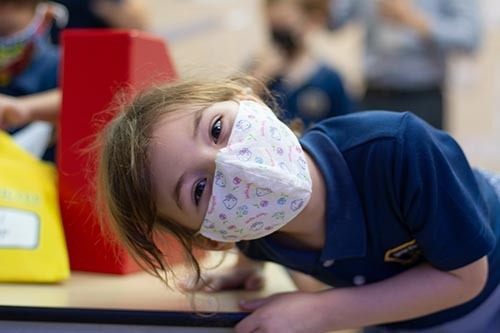 Students who enrol in Kindergarten in Hong Kong are usually around ages three to six years old. Kindergarten is not just one of the first steps to take in education, it is incredibly crucial in a child's development.
Children at this stage are particularly curious and eager to learn about the world. Kindergarten is a great way to stimulate a child's growth and brain development and it will also expose them to a new environment that would prepare them for the next stages of education.
Overall, kindergarten is a critical time when a child's leadership, creativity, and collaboration will be cultivated and where they will develop a lifelong love of learning.
Primary School

Primary school is the next step that a child must make in education after kindergarten. This takes place at ages six to twelve, where the students are guided to build up their knowledge, skills, and values for further studies and personal growth. It is also where students' biliterate and trilingual abilities are enhanced.
Invictus School (Hong Kong) offers an internationally recognised primary school program. Here, students are empowered to learn in both traditional and non-traditional settings, with a holistic education delivered by skilled educators. Learning can be a thorough and tedious process that not all students will find easy, but here they will have an enjoyable and enriching experience that will develop their love for learning.
Secondary School



The curriculum in secondary school is flexible and diversified. The goal was to make it as inclusive as possible due to the varying needs, interests, and abilities of the students. The unique skills and talents of each child will require specific methods to nurture them. As such, the secondary education system will mark a great opportunity for students to grow as an individual.
Here at Invictus School, we offer different levels of curricula for secondary school education:
For Years 7 to 9, there is the Cambridge Lower Secondary curriculum which is based on the international best practice for schools. It is designed to engage learners in a creative and active learning journey.
For years 10 and 11, students prepare for the International General Certificate of Secondary Education (IGCSE) exams. It is the world's most popular international qualification and serves to prepare students for the Cambridge International A-Levels.
For years 12 and 13, students prepare to take the Cambridge International A-Levels which is conferred under the General Certificate of Education in the United Kingdom. Students can use the A-Levels to apply to universities globally and pick their subjects based on the degree they wish to pursue in university.
University and Higher Education

Many parents dream of their child entering a good university—which is one of the factors that increase the chances of getting a good career. Having access to higher education means getting more knowledge and experience necessary to have a bright future. But before entering a university, it is important to finish secondary education. The role of that educational level is significant in determining a student's chance to apply to any university in the world.
International students will be able to apply to international universities so long as they have proper educational attainment and have all the necessary qualifications needed to enter a university. They will also have more options if they previously received an internationally recognised education certificate (e.g. Cambridge International). Of course, they will be required to undergo assessments and take examinations that will also affect whether or not they are able to enter the prestigious academic institution.
Conclusion
Invictus Hong Kong covers the entire academic journey of international students, starting from kindergarten up to getting a Hong Kong diploma for secondary education. Our institution aims to cultivate every student's abilities and guide their development to become well-contributing members of society. Our curriculum, exceptional teachers, and complete facilities make us one of the best options for expats who are looking to give their children the best education in Hong Kong. For application procedures, visit our website for more details. You can also book a tour with us to visit the school and check out our facilities.