Different Types of Schools in Hong Kong: Private School, EMI School, & More
Home
> Curriculum > International Secondary School (Hong Kong)
International Secondary School (Hong Kong)
Invictus International School offers a rigorous and internationally-recognised secondary school curriculum in our Chai Wan campus. Students receive a holistic international education delivered by our skilled educators as they are equipped with subject knowledge, personal traits and international perspectives that set them up for success as they mature into young adults in our evolving world.
The school year is from August to June with a maximum student to teacher ratio of 25:1.
| | |
| --- | --- |
| | Invictus Secondary School is situated in the picturesque southern region of Hong Kong Island, at the end of Tai Tam road. Nestled in the country park, surrounded by hills and popular hiking trails, our conveniently located campus is just a 5 minute bus ride away from either Sai Wan Ho or Chai Wan MTR stations. |
Secondary School Curriculum in Hong Kong
Assessments by Invictus International School include written and project work assessments, observation skills, formal knowledge tests, and effort assessments against a matrix set by the school.
For Years 7 to 9, we offer the Cambridge Lower Secondary curriculum which is based on international best practices for schools. It is designed to engage learners in a creative and active learning journey. The curriculum establishes a solid foundation for all students in literacy and numeracy while allowing students to explore specialist areas dependent on their interests, strengths, ability, and college aspirations as part of a balanced curriculum.
Students in Years 10 and 11 prepare for the International General Certificate of Secondary Education (IGCSE) exams. It is the world's most popular international qualification and serves to prepare students for the Cambridge International A-Levels. The Cambridge IGCSE curriculum gives students the freedom to choose a course of study that is right for them. Students are able to select subjects that are in line with plans for further education or career goals.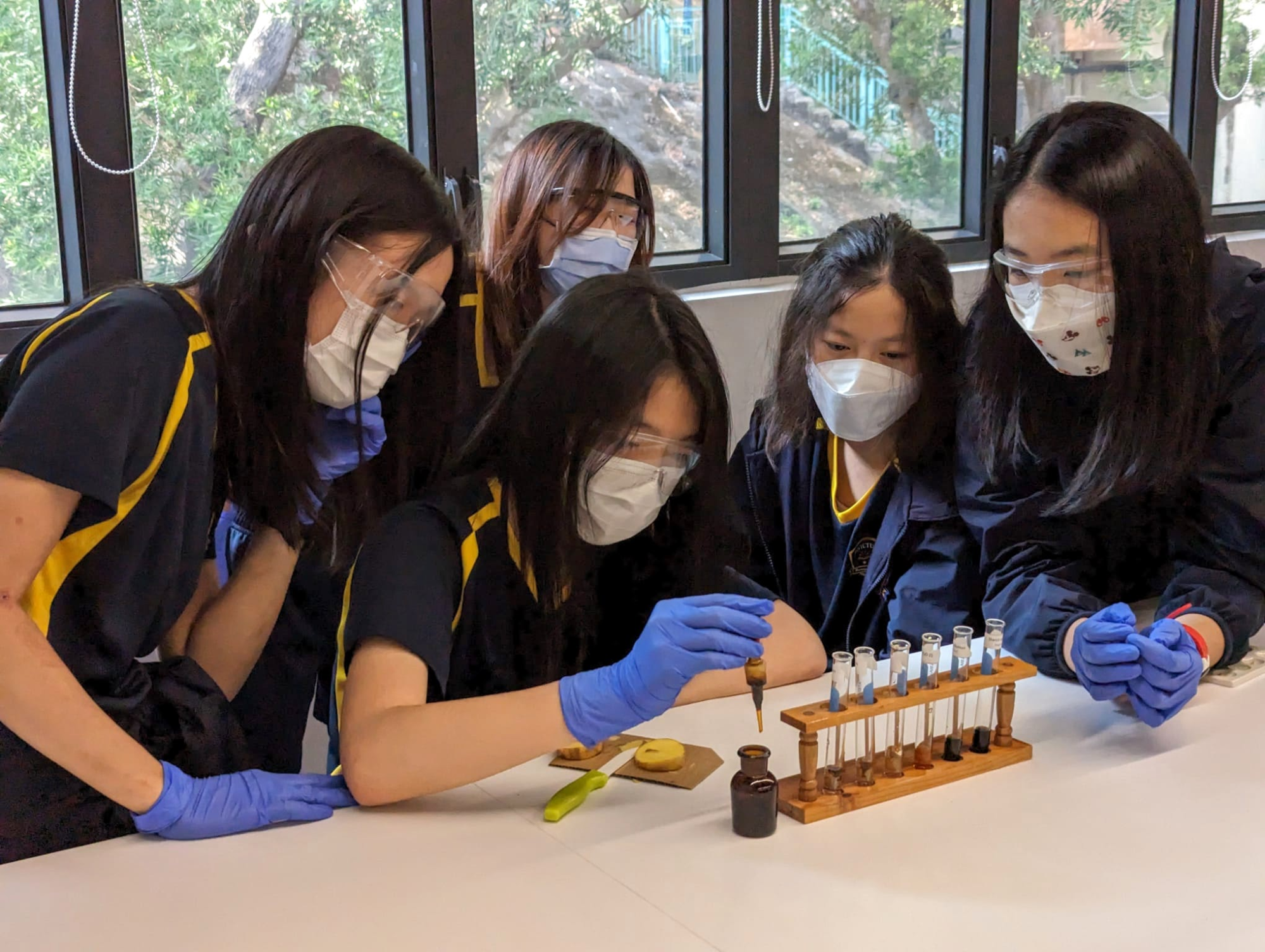 Subjects for the IGCSEs include English, English Literature, Mandarin, Physics, Chemistry, Biology, Business, Mathematics, Information and Communication Technology, Geography, History and Music.
In Year 12 and 13, students prepare to take the Cambridge International A-Levels which is conferred under the General Certificate of Education in the United Kingdom. Unlike the International Baccalaureate (IB) Diploma Programme, the A-Level curriculum has no specific subject requirements, so students can choose any subject combination.
Students can use the A-Levels to apply to universities globally and pick their subjects based on the degree they wish to pursue in university. Universities generally will grant offers based on the grades achieved at the International A-Level exams.
With a Cambridge International Curriculum, students will be able to transition smoothly from Invictus Hong Kong's International Primary School—which is the only school in Hong Kong to offer bilingual International Primary Curriculum (IPC) education—to secondary school, and further prepare them for higher education.
We empower your children to learn in a variety of settings while our experienced educators understand the needs of expatriate children living and going to school in Hong Kong. Your children will experience a world-class curriculum and high-quality education while achieving internationally-recognised qualifications that enable them to apply to universities anywhere in the world.